Do you love to travel? Do you love learning new things about all the places that exist in this beautiful world? If you answered yes to both of these questions, then this trivia set is for you!
In this article, we've compiled a list of our favorite travel trivia questions to inspire wanderlust and perhaps even teach you something new.
Aside from trying to answer questions right, we want to get you thinking about all the amazing places there are to see in the world.
So, put on your explorer hat and get ready to be inspired! How many can you get right?
* This post may contain affiliate links. You won't be paying a cent more, but in the event of a sale, the small affiliate commission I receive will help keep this blog running/pumping out useful content. Thanks!
---
Before we get started — we invite you to bookmark or save some of these other travel/geo-related trivia quizzes for later!
---
Travel Trivia: Free Response Questions
Which Bavarian castle did Walt Disney sculpt the one in Disneyland after?
Answer: Neuschwanstein Castle in Germany.
In which country would you be able to find the architectural works of Antoni Gaudi?
Answer: Spain, namely in Barcelona.
In 2007, which airline kept passengers stuck on the runway for 11 straight hours, refusing to allow them to deplane?
Answer: JetBlue.
What 2003 travel "bucket list" by Patricia Schultz suggests tripping to varied places like Beijing's Forbidden City and New York's Finger Lakes?
Answer: 1,000 Places To See Before You Die.
What Eden-like walkway with 200 species of plants was built on the site of an abandoned rail line in Chelsea, New York?
Answer: The Hi-Line.
Which nation was the most visited in 2011, with 79.5 million tourists, many viewing its capital city's Left Bank?
Answer: France.
An extreme tourism trip to which Ukraine location's nuclear wasteland cost $200 in 2012?
Answer: Chernobyl.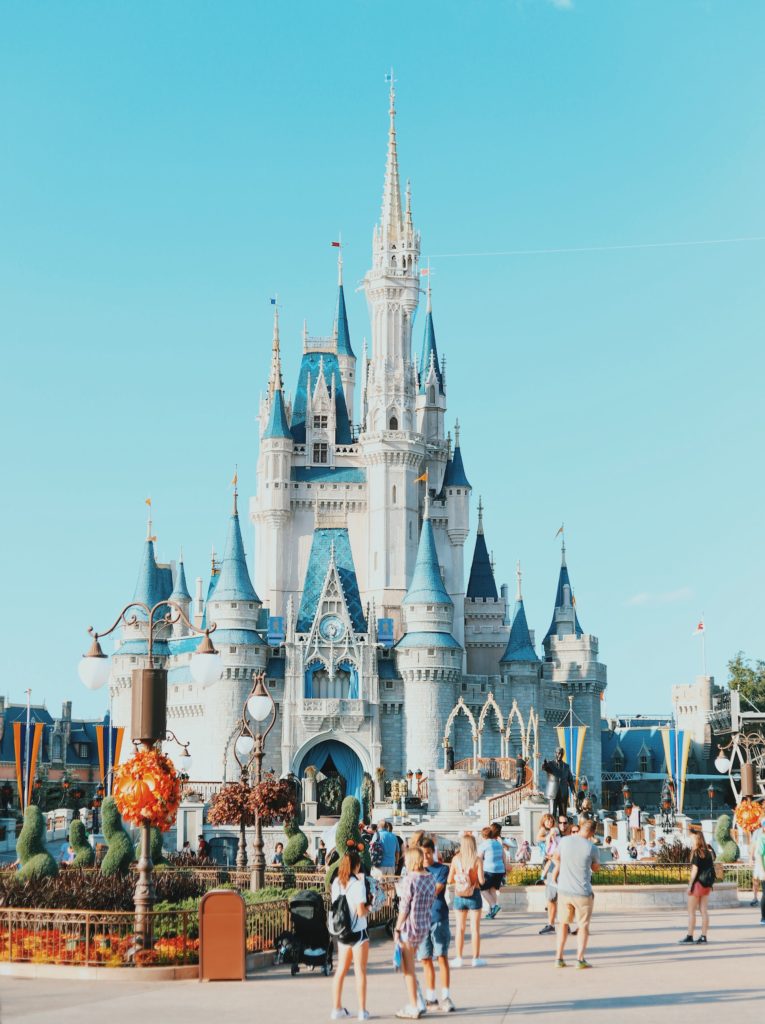 The castle in Walt Disney World's Magic Kingdom in Florida belongs to which princess? What about the castle within California's Disneyland?
Answer: The castle in Walt Disney World is Cinderella's castle. The Disneyland Castle in California belongs to Sleeping Beauty.
What is the name of the Beverly Hills bakery founded in 2005 by Candace Nelson, a judge on TV's Cupcake Wars?
Answer: Sprinkles.
Which New Jersey city is the original home of Carlo's Bake Shop, where TV's Cake Boss Buddy Valastro layers on cakey magic?
Answer: Hoboken.
The beds in Quebec's Hotel de Glace, where visitors flock every winter for overnight stays, are made out of what?
Answer: Ice.
What name is given to the popular holiday area between Marseille and La Spezia?
Answer: French Riviera.
While famous for its sunrise hot-air balloon rides, this city in Turkey is also known for its enchanting cave dwellings. What is this city?
Answer: Cappadocia.
Although the smallest national park in Italy, ____ is one of the most culturally relevant, featuring five small coastal villages named Corniglia, Manarola, Monterosso al Mare, Riomaggiore, and Vernazza.
Answer: Cinque Terre National Park.
In what European country is Baselworld, the annual watch and jewelry fair, held for one week every March?
Answer: Switzerland.
In which Michigan city does the annual North American International Auto Show takes up nearly one million square feet of floor space?
Answer: Detroit.
In which state's Black Rock Desert does the annual Burning Man festival draw its eclectic crowds?
Answer: Nevada. 
What centuries-old mausoleum in Asia appears pink at dawn, dazzling white during the day, golden at dusk, and silver by moonlight?
Answer: Taj Mahal.
In Norway, a fjord is made up largely of what?
Answer: Water.
Which historic French cabaret, home of the high-kicking cancan, celebrated its 125th birthday in October 2014?
Answer: Moulin Rouge.
If you wanted to attend the world's largest Carnival celebration, what event would you go to, and in what country?
Answer: Rio Carnival, Brazil. The biggest and most famous celebration in the world, the Rio Carnival, has become synonymous with the party spirit of both Rio and Brazil itself.
What island in San Francisco, California was the site of an almost escape-proof prison?
Answer: Alcatraz.
Which state is home to South Padre Island, which US News & World Report deems one of its top 10 spring break sites in 2015?
Answer: Texas.
If you wanted to fly to the original region where khao soi, a deliciously rich, creamy, and slightly spicy yellow curry noodle dish was created, where in Thailand would you fly to?
Answer: Northern Thailand.
Reykjavik is the capital of what country?
Answer: Iceland.
What 650-foot-tall observation tower in Seattle, Washington has 24 lighting rods on its roof to withstand strikes during storms?
Answer: The Space Needle.
Which of these is not a Japanese city — Sapporo, Hakone, Osaka, or Taipei?
Answer: Taipei (this is a city in Taiwan).
Which of these is not a city in China — Chongqing, Harbin, Qingdao, or Nha Trang?
Answer: Nha Trang (this is a city in Vietnam).
What common caged pet in the US is a mainstay in the diet of Peruvian people, who consumed 65 million of them in 2004?
Answer: Guinea pig.
What is Tivoli Gardens and where is it located?
Answer: Tivoli Gardens is an amusement park and garden in Copenhagen, Denmark.
In what country would you find Super Nintendo World?
Answer: Japan, and eventually the USA and Singapore (Super Nintendo World is located in Universal Studios Japan; it is under construction at Universal Studios Hollywood, Universal Studios Singapore, and Universal Orlando Resort).
On which Asian wonder was "graffiti zones" designated in 2014, where visitors can leave their marks on plastic screens?
Answer: Great Wall of China (it was done in an effort to keep tourists from defacing the wall itself).
Which German city and capital of Bavaria was the home of the original Oktoberfest?
Answer: Munich.
What plaza in NYC boasts a Christmas tree that's been topped with a 550-pound Swarovski crystal star since 2004?
Answer: Rockefeller Center.
On which Hawaiian island would you be able to hike or go backpacking on the iconic, bucket list Kalalau Trail?
Answer: Kauai.
If you were planning a trip to China to see the Giant Panda bears, what city would you add to your travel itinerary?
Answer: Chengdu.
Bali, with magical temples and stunning beaches, is a popular tourist destination in which country?
Answer: Indonesia.
Can you list all the countries that are home to a Disney park?
Answer: USA (California and Florida), Japan (Tokyo), France (Paris), Hong Kong, and China.
In which country can you go diving and snorkeling on the famous island of El Nido?
Answer: The Philippines.
In which city would you be if you were shopping at the Chatuchak Weekend Market?
Answer: Bangkok, Thailand.
In which origin country can you find a Tim Tam chocolate biscuit?
Answer: Australia.
Pena Palace, the iconic yellow and red castle located in the city of Sintra, resides in what country?
Answer: Portugal.
In which country would you be if you were visiting the King Abdulaziz Centre for World Culture?
Answer: Saudi Arabia.
What is the name of the imperial palace complex at the heart of Beijing, China?
Answer: Forbidden City.
Which city, still in existence today (and thriving), was built on a lake?
Answer: Mexico City, built on Lake Texcoco.
In which city is the Uffizi Gallery located?
Answer: Florence.
In 2015, which European city hosted the first Lollapalooza concert outside of the USA–Barcelona, Berlin, Madrid, or Budapest?
Answer: Berlin.
Which NYC neighborhood is home to Magnolia Bakery, whose cupcakes became a craze when the Sex and the City girls ate them in 2000?
Answer: Greenwich Village.
Marina Bay Sands is a very popular hotel, casino and shopping complex located in which city?
Answer: Singapore.
Which U.S. cities are you flying between if the airport codes on your ticket are SEA and SAN?
Answer: Seattle and San Diego.
What is the capital of Denmark?
Answer: Copenhagen.
What is the longest river in the world?
Answer: The Amazon.
Where is Westminster Abbey?
Answer: London.
What is the largest standing structure from the Roman Empire?
Answer: The Colosseum.
Area 51 is located in which US state?
Answer: Nevada.
What island is the illegal Stairway To Heaven hike located on?
Answer: Oahu, Hawaii.
In which city would you be able to find the Walt Disney Concert Hall, Griffith Observatory, and the Capitol Records Building?
Answer: Los Angeles, California.
Which national park, located in Utah, is known for its unique-looking hoodoo structures?
Answer: Bryce Canyon National Park.
Which French city is known as the wine capital of France?
Answer: Bordeaux.
Where in the world would you find Torres del Paine National Park?
Answer: Chile.
What region of Italy would you visit if you wanted to taste the freshest Prosciutto di Parma, Parmigiano Reggiano, and aged balsamic vinegar?
Answer: Emilia-Romagna.
The Dingle Way is a village-to-village hiking trail tracing more than 100 miles around the Dingle Peninsula, a wildly remote section of what country?
Answer: Ireland.
If you're looking to eat a pastel de nata from its origin country, where would you go?
Answer: Portugal.
Dubrovnik was the filming location for which fictional area in Game of Thrones?
Answer: King's Landing.
What states in the USA would you visit if you wanted to visit The Wizarding World of Harry Potter?
Answer: California and Florida.
Which US city hosts its annual Halloween music festival, Voodoo Fest?
Answer: New Orleans.
What is the name of the island in Hong Kong that is home to Tian Tan Buddha, more commonly known as The Big Buddha?
Answer: Lantau Island.
Which language is spoken in the Canadian province of Quebec?
Answer: French.
Which state is Mount Rushmore located in?
Answer: South Dakota.
Where is Glacier National park located?
Answer: Montana.
Which large island country is actually 84% ice, contrary to what its name would imply?
Answer: Greenland.
Name the capital of Egypt.
Answer: Cairo.
Which limestone-rich New Mexico cave features an 8-acre chamber called the Big Room, where visitors take a 1-mile walk around its perimeter?
Answer: Carlsbad Caverns.
What is the most visited tourist attraction in the world?
Answer: Eiffel Tower.
Which of these EU countries does not use the euro as its currency? Poland, Denmark, or Sweden?
Answer: All of the above.
What is the national dish of Hungary?
Answer: Goulash.
In what country do more than half of people believe in elves?
Answer: Iceland.
"Cirque du Soleil" started in what country?
Answer: Canada.
Where is North Sentinel Island, whose hostile tribal natives allow no visitors–Indian Ocean, Pacific Ocean, or Arctic Ocean?
Answer: Indian Ocean (it's called the Forbidden Island because no one can land there).
Which country's national animal is a unicorn?
Answer: Scotland.
What country are the Galapagos Islands located in?
Answer: Ecuador.
Mount Olympus is the highest mountain in what country?
Answer: Greece.
Where in the world would you find Banff National Park?
Answer: Alberta, Canada.
---
Travel Trivia Questions: Multiple Choice Round
In which country is most of the Iceberg Alley located?
a) Greenland
b) Iceland
c) Canada
d) United States
Answer: c) Canada
What European country has an ancient Egyptian temple in its capital city?
a) Portugal
b) Spain
c) Germany
d) France
Answer: b) Spain – Temple of Debod
Where is the world's largest national park?
a) Russia
b) China
c) Greenland
d) Alaska
Answer: c) Greenland. Northeast Greenland National Park, the world's largest national park, clocks in at 375,000 square miles. That's more than 100 times the size of Yellowstone National Park!
In what US state is Jackson Hole located?
a) Montana
b) Nebraska
c) Texas
d) Wyoming
Answer: d) Wyoming
What is the name of the famous ancient Egyptian structure with a lion's body and a human head, situated near the Giza Pyramids?
a) Karnak Temple
b) The Sphinx
c) Luxor Temple
d) Philae Temple
Answer: b) The Sphinx
Most rattlesnakes are native to which continent?
a) The Americas
b) Asia
c) Europe
d) Africa
Answer: a) The Americas. Rattlesnakes are native to the Americas (from southern Canada to central Argentina). The large majority of species live in the American Southwest and Mexico.
Angkor Wat, a UNESCO World Heritage Site, is located in which Southeast Asian country?
a) Thailand
b) Vietnam
c) Cambodia
d) Indonesia
Answer: c) Cambodia
In which U.S. state is the Lost Sea located?
a) Mississippi
b) Tennessee
c) Michigan
d) North Dakota
Answer: b) Tennessee. Listed by the Guinness Book of World Records as America's largest underground lake, the Lost Sea is part of an extensive and historic cave system called Craighead Caverns.
The Petronas Towers, once the tallest twin towers in the world, are a prominent landmark in which Southeast Asian city?
a) Jakarta
b) Kuala Lumpur
c) Bangkok
d) Manila
Answer: B) Kuala Lumpur
From which country does Massaman curry originate?
a) India
b) Indonesia
c) Malaysia
d) Thailand
Answer: d) Thailand
Gurara Falls, Freedom Park Lagos, Tafawa Balewa Square, Owu Falls, and Ibeno Beach are all landmarks in which country?
a) Peru
b) Portugal
c) Nigeria
d) Libya
Answer: c) Nigeria
In which of these islands do sheep outnumber people by the thousands?
a) Falkland Islands
b) New Zealand
c) Faroe Islands
d) Rapa Nui
Answer: c) Faroe Islands
---
Travel Trivia Questions: Picture Round
Okay, this round is pretty simple. Name where in the world these famous landmarks are located:
Travel Trivia: Picture Round Answers:
Rapa Nui (Easter Island), Chile
Moscow, Russia
Bangkok, Thailand
Bryce Canyon National Park, Utah, USA
Grand Prismatic Spring; Yellowstone National Park, Wyoming USA
Mount Kilimanjaro, Tanzania
Machu Picchu, Peru
Rome, Italy
---
Best Trivia Games of 2024
Can't get enough of the trivia goodness? Neither can we. If you're looking for trivia games to play with friends/family, here are our favorite trivia board games on the market this year!
Ultimate Pub Trivia
1,100 questions covering 6 different categories
Host your own pub-style trivia nights
4 or more players | Ages 12 and up
Anomia Party Edition
A very popular card game for families, teens and adults!
Fast-paced friendly competition and laugh-til-you cry kind of fun
3-6 players | Ages 10+
…I should have known that! Trivia Game
Best for Trivia on the go
110 cards with 400+ questions
Instead of points for answering questions right, points are subtracted for every wrong answer
Players 2+ | Ages 14+
---
So… how'd you do? These travel trivia questions and answers are a great way to test your knowledge about the world's coolest destinations — and inspire travel while you're at it.
If you enjoyed this trivia post on your own, why not wrangle a group of friends together, grab some snacks, and see who knows the most about the topic of travel?
Or, send this article directly to your travel-loving friends and see how they do!
If you enjoyed reading this article, check out some of our other travel-related trivia topics and quizzes!
Do you love to travel? Do you love learning new things about all the places that exist in this beautiful … Read more